Cook's mule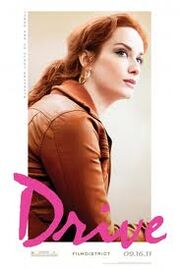 Dead
She is very careful around Cook and sort of scarred of him it looks like. She assits Driver and Standard in the heist to get Cook the money, she also reveals that the plan was - before Standard died and Driver had a chance to get away - that her and Cook planned to get the money themselves. When Cook's two thugs ambush them, she is brutally shot in the head before she can escape. 
Ad blocker interference detected!
Wikia is a free-to-use site that makes money from advertising. We have a modified experience for viewers using ad blockers

Wikia is not accessible if you've made further modifications. Remove the custom ad blocker rule(s) and the page will load as expected.