Mobster
Former movie maker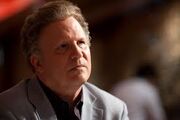 Dead
Works with Nino and dislikes Cook. He knows Shannon but isn't fond with his choices, smoking, overpricing cars, etc. When offered to meet Driver, he agreed to race him in a car made by Shannon. He helped Nino "take care of" the people who knew of Nino stealing the money. He promised Irene and Benicio's safety for money, once he got the money he stabbed Driver, but Driver stabbed him to death after taking the knife out. 
Ad blocker interference detected!
Wikia is a free-to-use site that makes money from advertising. We have a modified experience for viewers using ad blockers

Wikia is not accessible if you've made further modifications. Remove the custom ad blocker rule(s) and the page will load as expected.